Our rolling bearings can be equipped with a wide variety of sealing systems, depending on the application. Seals are necessary to protect the rolling bearings when they are exposed to dust, dirt, splash water or other media and to ensure their function throughout their entire service life. Both the selection of materials and the type of seal and its design are crucial for lasting protection against penetrating media and escaping lubricant.

The following seals are common:
| | |
| --- | --- |
| Z = | single-sided sheet metal cover with gap seal |
| ZZ = | as above, both sides |
| RSR = | one-sided, friction-optimized rubber seal |
| 2RSR = | as above, both sides |
| RZ = | one-sided, friction-optimized rubber seal |
| 2RZ = | as above, on both sides |
Our portfolio includes a wide variety of other sealing solutions beyond these standard seals (e. g.For example, shaft seals, NILOS rings, laminar seals). Seals are selected according to the application and requirements. For applications with a high requirement for sealing performance combined with a high demand for low running torque, we offer a broad portfolio of friction-optimized sealing systems.
Sealing system
Our sealing systems can be supplemented, if the most extreme demands are placed on the sealing point, with additional sealing elements that create a labyrinth effect that significantly increases the sealing effect. These labyrinth seals lengthen the paths that dirt particles and moisture must traverse to enter the rolling bearing.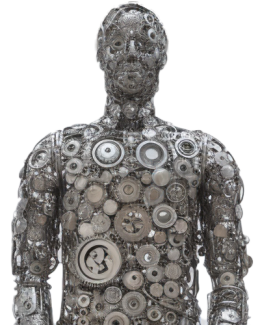 Your contact person
Roller bearings sales

+49 (2053) 497 - 36
Roler bearings

+49 (2053) 497 - 0
Opening hours

Mo-Do.: 08:00-16:00
Fr.: 08:00-14:45
Delivery times

Mo-Do.: 06:00-13:30
Fr.: 06:00-11:00