By combining our rolling bearings and track rollers with adjacent machine elements, we can design "plug-and-play" systems that give your products maximum performance in the given installation space and at the same time create economic advantages by reducing the number of individual components. Thanks to the use of application-specific solutions, our customers benefit from customized products that ensure long-term competitiveness.
Advantages of using customer-specific solutions
Cost reduction through parts reduction, lower assembly effort and simplified logistics
Synergy effects through linking different machine elements to form a single unit
Increased performance through effective use of the available installation space
Integrated additional functions such as relubrication systems, measuring sensor technology, sealing systems
Product individuality to secure the spare parts business
Examples of customer-specific solutions
Rolling bearings with integrated inner ring bolt
Rolling bearings combined with gear teeth
Rolling bearings with wear-resistant plastic jackets
Hybrid bearings made from a mix of materials
Combined track rollers for maximum loads
For further information or inquiries about our rolling bearings and track rollers, our service team is always available via the contact form.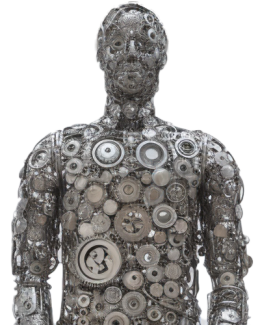 Your contact person
Roller bearings sales

+49 (2053) 497 - 36
Roler bearings

+49 (2053) 497 - 0
Opening hours

Mo-Do.: 08:00-16:00
Fr.: 08:00-14:45
Delivery times

Mo-Do.: 06:00-13:30
Fr.: 06:00-11:00